The grown up game for very immature people
Would Like To Meet is a hilarious game of cheeky characters and ridiculous matches based on the good old days of newspaper personal ads.
Use your cards to create a profile and place your ad for all to see.  Other players use their cards to create (in)appropriate and hilarious matches.  Funniest wins!  It's easy to learn and great fun to play.  
"Didn't want to stop playing, I will be buying this for all my friends' birthdays this year!"
"hours of brilliant fun!"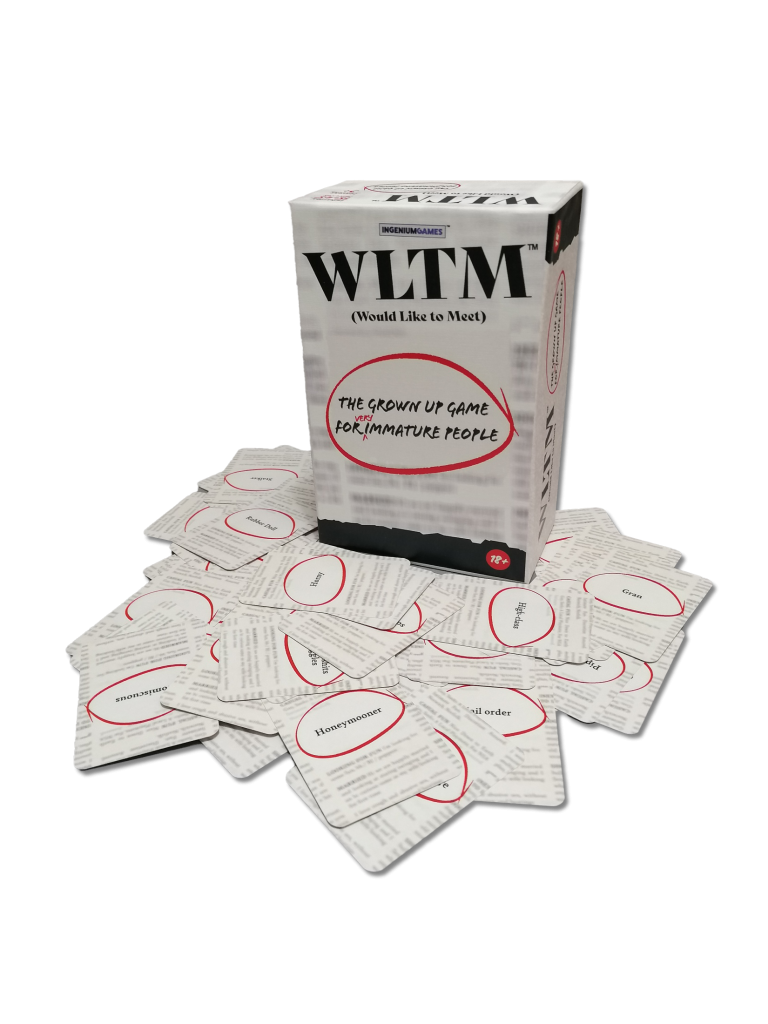 Special offers
For Subscribers
SEASONAL OFFERS +
DISCOUNTS

+

BEST PRICES
We have special offers and discounts on the whole range of Ingenium Games for our subscribers. And don't worry we won't inundate you with spam! We'll just let you know when we've got an off er we think might interest you.